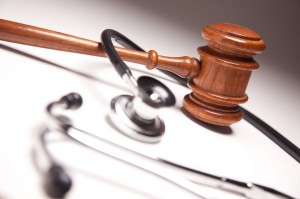 Medical malpractice occurs when a physician or healthcare provider either fails to do something that should have been done or does something that should not have been done with a resulting injury or death. Doctors and other healthcare providers must follow certain standards when caring for patients.
Talk to a medical malpractice attorney Philadelphia – (267) 256-0660
Our team of experienced attorneys Philadelphia medical malpractice attorneys takes the time and evaluates each case with the help of physicians who are experts in the particular field of medicine that is applicable , to determine whether the provider's action failed below the required standard of care. While a simple mistake is not enough to constitute negligence, a death or injury caused by the failure to meet minimum standards of care or the failure to diagnose an easily detectable illness may be malpractice.
Below are some examples of medical malpractice.
Allergic reactions
Anesthesia error
Confidentiality breech
Failure or denial of treatment
Human error
Improper testing
Incorrect surgical procedure
Lack of informed consent
Medication type or dosage error
Misdiagnosis or late diagnosis
Negligence
Treatment resulting in physical damage or impairment
To learn more about our case experience in this area, click here or contact us to discuss the details of your situation CONTACT US.
For more information about medical malpractice attorney Philadelphia – give us a call at (267) 256-0660