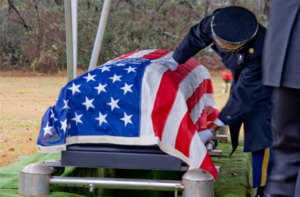 The unexpected loss of a loved one is never easy. The necessity of funeral preparations, death certificates and the mourning are all overwhelming to many, and one thing that may be forgotten is filing a wrongful death claim.
You have a full calendar year to file a lawsuit, but the sooner you speak to an attorney, the better. Filings, necessary for the suit, often have to be in the court much sooner than a year. Your attorney will help you understand the time constraints.
Evidence is key in a wrongful death suit. The sooner you can speak to an attorney and file the claim, the better your chance is of winning. Here are the steps you need to take to correctly file your claim for a wrongful death suit.
• Review the background – Did your loved one have a suit against the defendant? There are certain statutes for survivors of wrongful death that allow you to pick up the suit where your loved one left off. This will be a separate filing, but one that is important.
• Can you file – You need to be sure you can file the suit. Your relationship to the victim is important, as is the state, will and other factors. You have to be in the majority of your state and a direct relative such as a parent or child. The one who files the suit will benefit from the judgment. You may need to speak to an executor or estate representative before filing.
The Estate
Upon the death of an individual, what is left behind, the material goods, or their 'estate.' Wrongful death suits may award the estate and not you. This is where a qualified attorney can help you – especially because the laws can get blurry and difficult.
Filing
Now that you have the right to file, you will need to speak to an attorney with experience in wrongful death suits. Most often you do not legally need an attorney to file, but you will be against insurance companies with deep pockets for a legal team. You are filing; you have the burden of proof against the defendant – that the defendant caused the death of your loved one.
If you think you may have a wrongful death case, contact the knowledgeable attorneys at Lipschutz & Friedman today. Like we said above, the sooner, the better!